CONTACT US


To obtain more information about
student, teacher, and parent training sessions,

please contact María Escudé Reifler: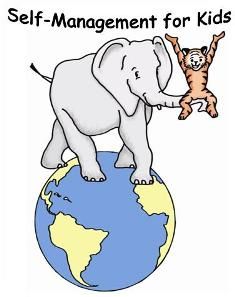 mereifler@yahoo.com | 310-508-8286
Hablamos español
To purchase books:

ABOUT US

Meet the Self-Management for Kids Team!

About the Developers, María Escudé Reifler and Ron Reifler


"We have a dream. . .
. . .to spread the concepts of self-management so that each of us can become a more peaceful, loving, and responsible citizen of the world."

--Ron & María



María Escudé Reifler, M. A., L. M. F. T., was born in Argentina and received her B.A. and M.A. Degrees in the United States. She is a credentialed bilingual (English and Spanish) teacher, an education consultant, a corporate consultant and a licensed Marriage and Family Therapist.


María was the 2012 recipient of Excellence in Education Medal from the National Hispanic Caucus of State Legislators.

María currently conducts self-management workshops for students, parents, and teachers.
Ron Reifler*, M. B. A. was born in Chicago, Illinois and received his education at the University of Illinois and the University of Chicago. As an industrial psychologist he worked with schools and corporations.
María and Ron have conducted programs for students, parents and teachers throughout the United States. In addition, they worked with corporate clients on projects in management and organization development. Their clients included Nestle, Chevron, and Disney.
Ron and María are the co-authors of The Adventures of Tigy and Elly, The Art of Parenting and the Self-Management for Kids program.